Set up your own personal challenge or fundraising event such as a run, cycle, swim or give up a bad habit for a month to support and raise funds for the NRF.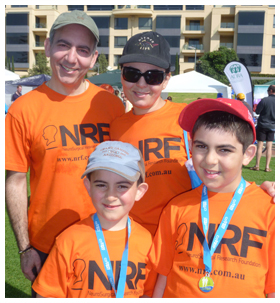 Have you ever thought of setting a personal goal or challenge? Have you thought of registering your challenge online to raise funds for the NRF? You can enter existing events like a Fun Run or create your own unique event and page online to fundraise for the NRF!
In a few minutes you can create your page, upload images, post blogs and set yourself a fundraising target.
• Click on

Personal Challenge

to get started
• Upload an image and message
• Then email your unique web address to friends, family and colleagues to ask for their support
• Or click

Find a Personal Challenge

to find support or join an existing
challenge
• If you would prefer to support the NRF without creating an event page
you can still

Make a Donation